The Life Insurance Lapsing Policy Crisis
Date:
Monday, October 23, 2017
Location:
MAC 405 Washington Avenue
Speaker:
E. Randolph Whitelaw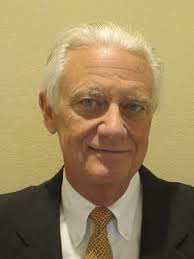 Click HERE to register and get a ticket
About the talk:
• What caused the lapsing policy crisis?
• What corrective action can be taken?
• Are life insurance advisors the problem?
• Should legal advisors serve as 'Accommodation' ILIT Trustees?
CE
CPE Learning Objectives
Upon completion of this course, you should be able to:
Identify life insurance policies at risk of lapse
Understand the creditable risk management appropriate for different product type and objectives
Avoid allegations of misleading - and decptive marketing practices
Affirm ongoing policy suitability.
Delivery Method: Group-live setting
Earn 1 CPE Credits for this session. Number of credit hours earned based on 50 minutes of talk. Change if more than one hour.
Field of Study: Sepcialized knowledge and applications
Program Level Intermediate
Prerequisites – There are no prerequisites or advanced preparation for this session – Change if there are any prerequisites.
Who should attend? Everyone at all levels
CFP
Program Summary: An Advisor and Trustee guide to managing life insurance risk and avoiding a client crisis.
Learning Objective(s): How to identify lapsing life insurance policies and provide creditable policy risk management.
How to unskilled ILIT Trustees can provide a creditable scope of services to maximize the probability of a favorable planning outcome.
Level of Complexity Intermediate
Add to My Outlook Calendar (see Google Calendar Instructions)