Using ESOPs in Ownership Succession Planning
Date:
Monday, February 23, 2015
Location:
MAC 405 Washington Avenue, St. Louis, MO 63105
Speaker:
Geoffrey PeConga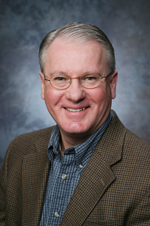 Cost: Members $25, Students $30 (must show a valid student ID), Guests $35
About the talk: ESOPs (employee stock ownership plans) are gaining in popularity as a business transition strategy. They enable a business owner to transition their business on a tax favored basis to the next generation of ownership. An ESOP is a flexible, tax-advantaged method to enable a business owner to sell some or all of his or her privately held stock, at fair market value, to a ready, willing and able buyer (the ESOP), on a tax-deferred basis and finance the sale with pre-tax dollars. The owner can control the transition and their company during the entire process. During this presentation you'll learn:
The basic mechanics of how ESOPs work and the best candidates for an ESOP
The unique tax benefits associated with ESOPs
How ESOPs compare to other business transition strategies
How ESOPs can impact an ESOP plan
Speaker bio:
Geoffrey is an ESOP Consultant with Principal Financial Group's (PFG). He is responsible for business development, financial advisor education and client consulting. He joined The Principal® in 2006 and has over 30 years of experience in the financial services industry and over 17 years of experience working with ESOPs. He specializes in business development, client advisor training, and education and management of client engagements. He works with insurance and investment advisors and their clients across the country.
He has extensive experience developing and conducting ESOP education and training programs for independent financial advisors. He has consulted with hundreds of clients regarding the use of ESOPs and about forecasting and funding ESOP repurchase liabilities.
Geoffrey has a double major in management and marketing from Missouri State University and a Masters Degree in Business Administration and Finance from St. Louis University. He is a certified instructor with The American College in Bryn Mawr, Pennsylvania and conducts seminars for CPAs and attorneys on the topic of business transition planning for continuing education credit. He holds a CLU and FLMI designations through The American College and Life Management Institute and is a member of the ESOP Association and the National Center for Employee Ownership.
Contact information: phone: 888-393-8025, ext. 4013; email: peconga.geoffrey@principal.com