Fiduciaries and Firearms- A Minefield for the Misinformed
Date:
Monday, January 8, 2018
Location:
MAC 405 Washington Avenue
Speaker:
Christie Schmuke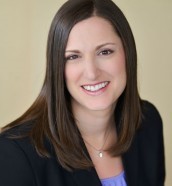 Click HERE to register and get a ticket
About the talk: Approximately 40% of American families own a firearm, which means that it is very likely that you will run across clients in your practice who own them as well. The rules which apply to the ownership and transfer of firearms differ significantly from the rules which apply to more "typical" assets in the estate such as real estate, investments, life insurance policies, and other tangible personal property. This can put fiduciaries and their advisors at risk of unknowingly running afoul of Federal, State, and Local laws, jeopardizing assets of the estate, and creating personal liability. This presentation will focus on the rules and regulations surrounding the ownership and transfer of firearms in an estate as well as their practical application.
CE
CPE Learning Objectives
Upon completion of this course, you should be able to:
Understand the rules and regulations surrounding how to properly transfer firearms
Provide advice to your fiduciary clients regarding how to handle firearms in an estate
Determine when a client should consider the use of a separate firearms trust in their estate planning
Delivery Method: Group-live setting
Earn 1 CPE Credits for this session. Number of credit hours earned based on 50 minutes of talk. Change if more than one hour.
Field of Study: Sepcialized knowledge and applications
Program Level Basic/Intermediate
Prerequisites – There are no prerequisites or advanced preparation for this session – Change if there are any prerequisites.
Who should attend? Everyone at all levels
CFP
Program Summary:
This program will focus on the rules and regulations surrounding the ownership and transfer of firearms in an estate as well as their practical application. We will discuss the Federal, State, and Local laws involved, some of their history, and some practical applications of those laws to the administration of an estate. We will also discuss the potential liability exposure that a fiduciary and their advisors may face in providing guidance to their clients on these assets.
Learning Objective(s):
Participants will learn how to identify when a firearm within an estate requires specific handling, when they may need to bring in an expert, and when the additional regulations do not apply.
Level of Complexity Overview
Bio:As Estate Planning Consultant at Moneta Group, Christie Schmuke serves as Moneta Group's in-house estate planning resource. She assists Partners and their teams in helping their clients understand their estate plans and offers guidance when necessary. She also serves as the liaison between Moneta Group and its trust company, Moneta Trust, as well as serves on the Board of the Moneta Group Charitable Foundation.
Christie received her B.S. in Accounting from Culver Stockton College in 1998 and her J.D. from Washington University School of Law in St. Louis in 2001. Prior to joining Moneta, Christie spent seven years at PricewaterhouseCoopers as a Tax Consultant for individuals, partnerships, and corporations, including property and casualty insurance companies as well as captive insurance companies and their owners. She then spent over five years as an attorney at Affinity Law Group LLC, concentrating in estate planning, firearms planning, general business law, and taxation. She joined Moneta in 2013.
At Moneta, Christie's goal is to take the worries of estate planning laws away from Moneta Partners and their teams. She works to review plans for changes in law or client circumstances, answer questions about the plans, keep teams updated on changes in estate planning and relevant tax laws, and act as a liaison between teams, clients, and their estate planning attorneys.
Christie is a member of the Missouri Bar as well as the American Bar Association, the Bar Association of Metropolitan St. Louis, the Estate Planning Council of St. Louis, and the Children's Hospital Legacy Advisors. She is also a past Board Member of the National Association of Insurance and Financial Advisors – St. Louis.
Christie and her husband, Mike, have a daughter, Addison, and son, Michael. Christie enjoys traveling, reading, home improvement projects, shooting, acting as troop leader for Addison's Girl Scouts Troop, coaching volleyball and spending time with her family.