Business Succession Planning
Date:
Monday, May 7, 2018
Location:
MAC 405 Washington Avenue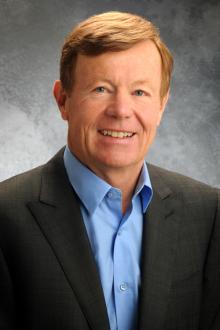 Click HERE to register and get a ticket
Topic: Business Succession Planning
Presenter: John Brown
About the talk: Baby boomers have begun to exit their businesses en masse, and their exits have triggered perhaps the most massive transfer of wealth in history. Yet, even as this monumental wealth transfer takes shape, most business owners find themselves either partially or entirely unprepared to exit their businesses with the financial security they need to assure that the quality of their post-exit lives matches or exceeds the quality of their pre-exit lives.
Exit Planning is the creation and execution of a strategy allowing owners to exit their businesses on their terms and conditions. It is an established process that creates a written roadmap or Exit Plan, involving efforts of several professions facilitated and led by an Exit Planning advisor who ensures not only the plan creation, but its timely execution.
ABOUT JOHN H. BROWN
John H. Brown, J.D., started his career in Exit Planning 30-plus years ago as an estate planning attorney at Minor & Brown P.C. He created The BEI Seven Step Exit Planning Process™ and successfully tested it on hundreds of his own business-owner clients. In 1990 he wrote How To Run Your Business So You Can Leave It In Style and in 2008 wrote Cash Out Move On: Get Top Dollar—and More—Selling Your Business. 2016 gives way to John's latest release, Exit Planning: The Definitive Guide which lays out the steps business owners must take to achieve all of their aspirations as they exit their businesses. With hundreds of thousands of copies sold, John is the number-one selling author on Exit Planning for business owners.
John also writes a weekly blog on Exit Planning addressed to Advisors (www.ExitPlanning.com/Blogs) and is a contributing writer for Forbes. (www.Forbes.com/JohnBrown). In 1996 John started BEI for the express purpose of helping owners benefit from their lives' work by supporting business advisors who share the same vision. BEI has developed a host of tools and services to help Exit Planning advisors create and implement the best possible Exit Plans for successful owners including: marketing and engagement support, plan implementation software and support, continuing and advanced education, and networking opportunities with other advisors.
www.JohnBrownPresents.com Business Enterprise Institute, Inc. 2000 South Colorado Blvd. Suite A-460 Denver, CO 80222 888.206.3009 ©2014