Cycles of Popularity of Life Insurance
Date:
Monday, October 22, 2012
Location:
MAC 405 Washington Avenue
Speaker:
Ben G. Baldwin, Jr., CLU, ChFC, CFP®, AEP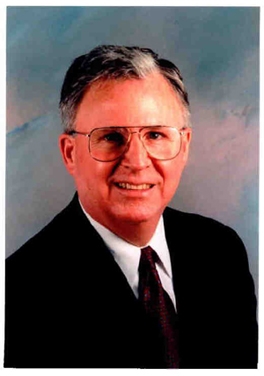 Registration is 11:30am., Lunch is 12:00pm., Presentation is 12:15pm.
There is a new standard of care for those who assist consumers with life insurance be they attorney, CPA, Trust Officer, advisor, salesperson or any other member of the financial/estate planning team.
In this session we will work toward providing a life insurance fiduciary level of care in anticipation of specific regulation and requirement. It will be a regulatory requirement that intermediaries provide consumer-friendly descriptions of life insurance products that empower a client to make an informed choice of what is best for them among the various life products available.
Ben G. Baldwin, Jr., CLU, ChFC, CFP®, AEP (Distinguished) is the owner of Baldwin Financial Systems, LLC of Arlington Heights, IL., a registered investment advisory firm specializing in financial education and consulting for corporate and individual clients. He served on the Society of Financial Service Professionals (SFSP) National Board of Directors 2001-2004 and as the first chairperson of its Financial Planning professional interest section. He was a co-recipient of the SFSP Kenneth Black Jr. Leadership Award in 2006. He is the current co-chair with Burke Christensen of the Society's Standard of Care Committee.
He was the first recipient of the prestigious Loren Dunton Award, presented by the National Association of Insurance and Financial Advisors (NAIFA), in recognition of his significant contributions as an agent, author, leader, educator and financial planner to the financial service profession and the public. In 2004, he was chosen to be recognized as a Distinguished Accredited Estate Planner (AEP Distinguished) by the National Association of Estate Planners.
A retired agent of AXA Equitable, he is the author of numerous articles on financial planning, and has conducted scores of educational sessions for broker-dealer groups and industry associations. Ben is the author of The Complete Book of Insurance (Irwin Professional Publishing 1996), The New Life Insurance Investment Advisor (Probus 1988, McGraw-Hill 1994, Second Edition 2002), and The Lawyer's Guide to Insurance (American Bar Association, Senior Lawyers Division 1999). He has been a columnist for the Journal of Retirement Planning and the Estate Planning Review published by Commerce Clearing House (CCH), a Wolters Kluwer business, since 1998. Ben's current work involves providing expert witness services in life insurance cases, consulting on the design of new life insurance contracts, conducting educational seminars and writing.
An ex-Navy pilot and graduate of the University of Rochester, Ben earned a Masters in Financial Services and a Masters in Management from The American College in Bryn Mawr, PA. Ben joined his father in the insurance business in 1964 and was joined in the financial services business by his daughter, Kate Leipprandt CLU, ChFC, CFP® in 1986, then by his son, Ben III ChFC, CFP® in 1989 and his daughter-in-law Susan Baldwin CFP® in 1992.