Busting Pension Myths: Why everything you think you know about Qualified Plans IS ALL WRONG!
Date:
Monday, April 22, 2013
Location:
MAC 405 Washington Avenue
Speaker:
Lawrence C. Starr, FLMI,CLU,CEBS,ChFC, CPC, EA,ATA,QPFC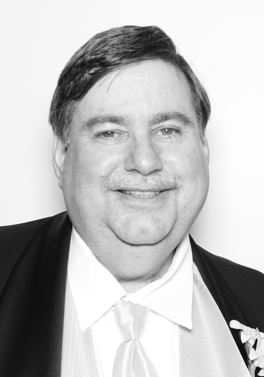 Registration is 11:30am., Lunch is 12:00pm., Presentation is 12:15pm.
Lies Your Mother Told You
Lie #1 Roth accounts are the greatest thing since sliced bread!
Lie #2 Employer matches in 401(k) plans are critically important!
Lie #3 All employees have to get same level of employer contribution!
Lie #4 Employees must have the right to borrow!
Lie #5 If owners can choose their own investments, rank in file employees need to have that same option!
Lie #6 "Seasoned Money" is a great way to buy life insurance in a qualified plan!
Lawrence C. Starr, FLMI,CLU,CEBS,ChFC, CPC, EA,ATA,QPFC is President of Qualified Plan Consultants, Inc. (QPC), a West Springfield, Massachusetts firm providing Pension and Profit Sharing plan consulting, administration and actuarial services on a fee-for-service basis. QPC does not market any products and works with many area accountants, attorneys and insurance professionals. Though their over 500 clients are primarily found in New England, QPC provides services all over the country.
Larry received his Masters of Business Administration in Economics and Finance with a specialty in Insurance from the University of Hartford where he has also served on the adjunct faculty. In addition, he was a member of the faculty of the University of Connecticut for over fourteen years where he taught courses in Pension and Profit Sharing, Social Security, and related areas. Prior to establishing QPC, Larry was with Connecticut General (later CIGNA) for almost ten years. He is a frequent lecturer and speaker and has participated in many seminars all across the country.
In addition to being a Chartered Life Underwriter (CLU) and a Chartered Financial Consultant
(ChFC), he holds designations as aCertified Employee Benefit Specialist (CEBS) and theAmerican Society of Pension Professionals and Actuaries (ASPPA) designations of Certified Pension Consultant (CPC) and Qualified Plan Financial Consultant (QPFC). He has served many roles within ASPPA, including Vice President of ASPPA and many years on the ASPPA Board of Directors, the ASPPA Education and Examination Committee, and the executive committee of the ASPPA Government Affairs Committee, where he has chaired the Communications Committee which oversees theGACpublications,Q&Asessionswith theGovernmentAgencies, andASPPA's webcasts. He is currently Senior Advisor to the Government Affairs Committee. He has also served as Chairman of ASPPA's Political Action Committee (ASPPA PAC). He is a founding partner and operator (SYSOP) of a nationwide electronic pension bulletin board system called The Pension Information eXchange (PIX). He is an Enrolled Agent (EA) authorized to practice before the Internal Revenue Service and holds the designation of Accredited Tax Advisor (ATA) from the Accreditation Council for Accountancy and Taxation.
Larry is Senior Editor of the Journal of Pension Benefits, is the co-author of the Life Insurance
Answer Book For Qualified Plans and Estate Planning published by Panel Publishers, and is a
contributing author of The CPA's Guide to Retirement Plans for Small Businesses published by the American Institute of Certified Public Accountants.