Trust, Trusts and Annuities
Date:
Monday, October 20, 2014
Location:
MAC 405 Washington Avenue, St. Louis, MO 63102
Speaker:
Pettus (Pete) Gibbons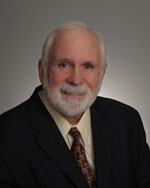 About the talk: Discuss annuity basics (taxation and other issues)
Discuss Trust owned annuities (taxation and other issues)
Discuss Irrevocable Life Insurance trusts and poorly performing Life Insurance policies
Speaker bio: With over 40 years' experience in the financial services industry, Pete began his career as an agent with Home Life of New York. The training program available with Home Life in estate and business insurance led him to the advanced markets. Combining this acumen with his natural abilities to get ideas across well to groups, he worked with agents, training, consulting, and doing joint casework. Just prior t joining New York Life, Pete was working in design, development and marketing with Kettley publishing company the creators of the popular Back Room Technician Software.
Pete holds a BBA and Masters of Education from the University of Memphis. His professional designations include Chartered Life Underwriter, Chartered Financial Consultant, Life Underwriting Training Council Fellow, Accredited Estate Planner and he has completed and taught the AMTC program sponsored by the General Agents and Managers Association. Pete has served as president of the Memphis Chapter of the Society of Financial Service Professionals. Pete is currently a national board member for the National Association of Estate Planners and Councils (NAEPC). He has also taught LUTC and CLU classes for over 20 years.
Pete has been a speaker for many industry events and conventions, and been published in industry trade journals on a number of occasions.