Why Smart People Do Dumb Things
Date:
Monday, December 15, 2014
Location:
MAC 405 Washington Avenue, St. Louis MO 63102
Speaker:
Nancy B. Rapoport, JD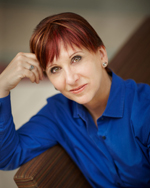 About the talk: What social science can teach us about how people make decisions, both individually and in groups.
Speaker bio: Nancy B. Rapoport is the Gordon Silver Professor at the William S. Boyd School of Law, University of Nevada, Las Vegas. She is also serving as Senior Advisor to UNLV's President, which is a Cabinet-level appointment. After receiving her B.A., summa cum laude, from Rice University in 1982 and her J.D. from Stanford Law School in 1985, she clerked for the Honorable Joseph T. Sneed on the United States Court of Appeals for the Ninth Circuit and then practiced law (primarily bankruptcy law) with Morrison & Foerster in San Francisco from 1986-1991. She started her academic career at The Ohio State University College of Law in 1991, and she moved from Assistant Professor to Associate Professor with tenure in 1995 to Associate Dean for Student Affairs (1996) and Professor (1998) (just as she left Ohio State to become Dean and Professor of Law at the University of Nebraska College of Law). She served as Dean of the University of Nebraska College of Law from 1998-2000. She then served as Dean and Professor of Law at the University of Houston Law Center from July 2000-May 2006 and as Professor of Law from June 2006-June 2007, when she left to join the faculty at Boyd. Her specialties are bankruptcy ethics, ethics in governance, and the depiction of lawyers in popular culture. She is admitted to the bars of the states of California, Ohio, Nebraska, Texas, and Nevada and of the United States Supreme Court. In 2001, she was elected to membership in the American Law Institute, and in 2002, she received a Distinguished Alumna Award from Rice University. She is a Fellow of the American Bar Foundation and a Fellow of the American College of Bankruptcy.