The Life Insurance Lapsing Policy Crisis
Date:
Monday, October 23, 2017
Location:
MAC 405 Washington Avenue
Speaker:
E. Randolph Whitelaw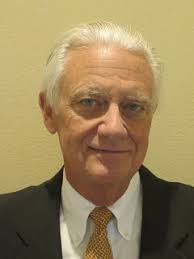 Click HERE to register and get a ticket
About the talk:
• What caused the lapsing policy crisis?
• What corrective action can be taken?
• Are life insurance advisors the problem?
• Should legal advisors serve as 'Accommodation' ILIT Trustees?
CE
CPE Learning Objectives
Upon completion of this course, you should be able to:
Identify life insurance policies at risk of lapse
Understand the creditable risk management appropriate for different product type and objectives
Avoid allegations of misleading - and deceptive marketing practices
Affirm ongoing policy suitability.
Delivery Method: Group-live setting
Earn 1 CPE Credits for this session. Number of credit hours earned based on 50 minutes of talk. Change if more than one hour.
Field of Study: Specialized knowledge and applications
Program Level Intermediate
Prerequisites – There are no prerequisites or advanced preparation for this session – Change if there are any prerequisites.
Who should attend? Everyone at all levels
CFP
Program Summary: An Advisor and Trustee guide to managing life insurance risk and avoiding a client crisis.
Learning Objective(s): How to identify lapsing life insurance policies and provide creditable policy risk management.
How to unskilled ILIT Trustees can provide a creditable scope of services to maximize the probability of a favorable planning outcome.
Level of Complexity Intermediate
Bio: E. Randolph Whitelaw is Managing Director of Trust Asset Consultants, LLC (TAC), a Trust- Owned Life Insurance (TOLI) risk management consulting firm, and The TOLI Center, LLC (TTC), a life insurance policy administration and risk management firm. TAC's clients are trustees, beneficiaries, professional advisors and affluent family groups. TTC provides professional fiduciaries, professional advisors, affluent families and businesses with a service-based life insurance plan administration and policy risk management platform.
A leader in the TOLI risk management counseling and restructure marketplace, he is frequently engaged by professional fiduciaries and estate planning professionals to provide expert opinion and testimony in dispute and litigation matters, and FINRA Arbitration. He lectures nationwide and regularly authors in-depth peer-reviewed articles that illustrate his comprehensive knowledge of the ever-changing life insurance and life settlement markets. He was engaged by the American Bar Association (ABA) to co-author a book titled The Life Insurance Policy Crisis – The Advisors and Trustees Guide to Managing Risk and Avoiding a Client Crisis that was released for sale in September 2016.
Mr. Whitelaw has a corporate finance and capital markets background. He spent 15 years with a major bank holding company managing public corporation, larger private business and affluent family group relationships. His lending experience includes coordination of multi-lender 'work- out' borrowing arrangements. As Executive Vice President, he managed the holding company's middle market business and private client group including the cross marketing of trust, investment, and life insurance services. His management experience included interface with the OCC bank examiners.
In the mid-1980s, he co-founded a consulting firm to specialize in the unique management and business continuity planning issues of larger family businesses, affluent family groups and family offices. His company offered investment advisory, life insurance and family office support services as well as the design, implementation and management of non-qualified deferred compensation plans for public corporations. In 1993, he co-founded and served as managing partner of a fee- based third-party TOLI policy administration company that developed a national reputation and clientele among regulated trustees and estate planning professionals. In 2001, he founded Trust Asset Consultants, LLC to provide corporate trustees, professional advisors, and insurance trust beneficiaries with "single source" TOLI fiduciary risk management consulting services.