Selecting & Advising Trustees: A Practical Guide
Date:
Monday, April 23, 2018
Location:
MAC 405 Washington Avenue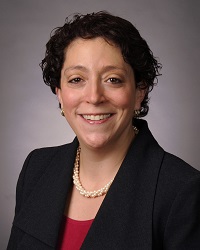 Click HERE to register and get a ticket
Topic: Selecting & Advising Trustees: A Practical Guide
Presenter: Stacy Singer
About the talk: Selecting a trustee is a challenging and oftentimes underappreciated aspect of the estate planning process. Helping clients to understand the pros and cons of different choices—whether naming an individual, a corporate fiduciary or an attorney or other professional advisor—is the first step in ensuring that the grantor's intentions are carried out. And once the fiduciary begins to act, the professional advisor needs to ensure that an individual understands what is required of a trustee. The presentation will discuss the pros and cons of different choices, practical considerations where an attorney is acting or a co-trustee is named, and specific topics a trustee needs to understand, including documentation, fundamental duties, and fee issues.
Stacy E. Singer
Senior Vice President
Stacy E. Singer is a Senior Vice President, Central Region Trust and Advisory Practice Executive and National Director of Estate Settlement Services at The Northern Trust Company, where she works closely with trust professionals on all aspects of the delivery of fiduciary services to clients throughout the Midwest. She also oversees the delivery of estate settlement services across all of Northern's U.S. offices. She previously served as a Manager of Estate Settlement Services at Northern. Ms. Singer joined Northern Trust in 2003.
Ms. Singer was previously a Vice President in the Estate Administration Division at Harris Trust & Savings Bank in Chicago, where she handled the administration of decedent, minors and disabled estates. Prior to Harris, she was a member of the estate and succession planning department at Burke, Warren, MacKay & Serritella, P.C., where she specialized in estate and succession planning strategies, estate and trust administration and guardianship for minors and disabled adults. She has been appointed as a Guardian ad Litem in both decedent and disabled estates and as a Special Administrator in decedent estates.
Ms. Singer is the President of the Board of Directors of the Chicago Estate Planning Council and a Fellow of the American College of Trust and Estate Counsel. She served on the faculty of the American Bankers Association National Trust School for five years, as an adjunct professor in the LLM Program for Tax and Employee Benefits at The John Marshall Law School and is past chair of the Chicago Bar Association Trust Law Committee. Ms. Singer is a regular speaker for the Illinois Institute of Continuing Legal Education and the American Law Institute (formerly ALI-ABA), and has previously spoken at the Notre Dame Tax & Estate Planning Institute, Heckerling Institute on Estate Planning, the Chicago Estate Planning Council and a broad spectrum of other civic and professional groups,