A Taste of Estate Planning
Date:
Thursday, December 3, 2020
Speaker:
Jason Main of the Wine Merchant
Registered for this event? Login now to view additional event details.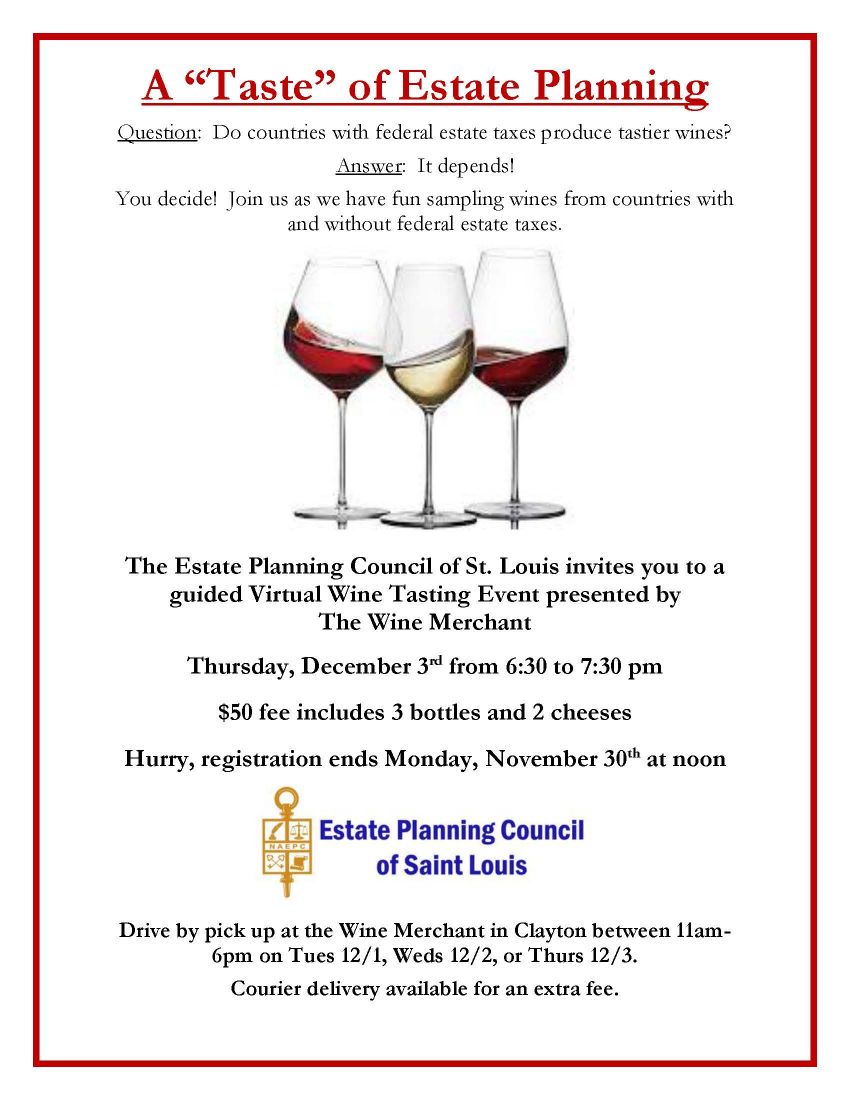 Guest Speaker: Jason Main of the Wine Merchant
Drive by pick up at the Wine Merchant in Clayton between 11am-6pm on Tues 12/1, Weds 12/2, or Thurs 12/3.
For curb side pick-up, registrants drive to Wine Merchant, call the store when you arrive, provide your name and reference the EPC event, and the wine package will be brought out to your car. If you prefer to have the wine delivered by courier, please contact the Wine Merchant directly by phone or email. There will be an extra fee.
Wine Merchant Clayton
7817 Forsyth Blvd.
Clayton MO 63105
314-863-6282
Deadline to register Monday, November 30, 2020 at 12pm!