Economic and Financial Market Outlook post the 2012 Election
Date:
Monday, December 10, 2012
Location:
MAC 405 Washington Avenue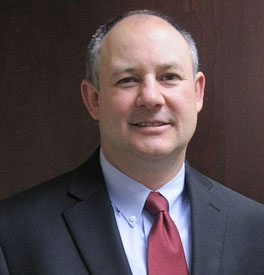 Registration is 11:30am., Lunch is 12:00pm., Presentation is 12:15pm.
Scott will provide Commerce Bank's economic outlook for 2013, the Commerce Trust companies favored near term investment themes (as well as their five favorite stock picks) and the likely impact on the financial markets from the results of this year's election.
SCOTT M. COLBERT, CFA, Senior Vice President
Chief Economist and Director of Fixed Income Management
Scott is the Chief Economist, Director of Fixed Income Management and Chairman of the Fixed Income Strategy Committee. Scott joined The Commerce Trust Company in 1993. Scott has investment responsibilities for $17 billion in fixed income assets. He manages The Commerce Short-Term Government Fund (CFSTX), and The Commerce Bond Fund (CFBNX). The Commerce Short-Term Government Fund (CFSTX) ranked Best Fund over 3 Years Short U.S. Government Funds according to Lipper for 2011. Barron's ranked the Commerce taxable bond funds as the 2nd best in their cover story, "The Best Mutual Fund Families", in the February 4, 2008 issue. In the past year the Commerce Bond Fund (CFBNX) had a five-star overall Morningstar rating. The June 25, 2010 issue of SmartMoney Magazine ranked the Commerce Bond Fund (CFBNX) as one of the top five risk adjusted funds for the last five years in their article, "Weighing the Risk and Reward in 5 Funds". In the May 2012 issue of Bloomberg Markets magazine, The Commerce Bond Fund was recognized in the article "The Best-Performing Mutual Funds" as one of the top 10 risk-adjusted based funds over the past 5 years. Scott received his Bachelor of Science degree in Nuclear Engineering from the University of Cincinnati in 1986 and received his Master of Business Administration from Xavier University in 1988. Previous to his hire at Commerce Bank he was an Adjunct Professor at XavierUniversity, where he taught graduate finance. Scott has been a Director and was a past President of the CFA Society of St. Louis.