Pixar For Estate Planners: Animating Your Practice Through Social Media
Date:
Monday, March 18, 2013
Location:
MAC 405 Washington Avenue
Speaker:
Louis S. Harrison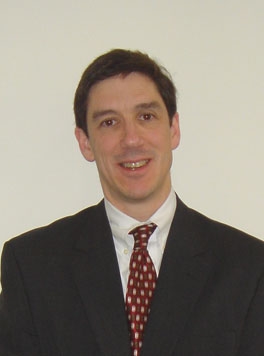 Registration is 11:30am., Lunch is 12:00pm., Presentation is 12:15pm.
About the Talk:
If in 1960 Television was described as the Great Wasteland, what will Social Media in the year 2012 be described as? For estate planning professionals, it is a media that should be carefully understood, not ignored, and used in a way that enhances one's practice. This segment will be tailored towards how to use social media effectively in one's practice, in 2012. This will focus on the business enhancement potential of social media.
Louis S. Harrison, Esq., is a principal at Harrison Held Carroll & Wall, LLP, and his practice emphasizes the estate-planning aspects of partnerships and privately owned businesses, charitable dispositions, and gifting strategies. Lou uses his extensive experience to formulate estate plans that maximize and protect wealth, draft complex trusts and wills that minimize federal estate taxes, litigate contested estates, probate and administer estates, advise closely held businesses, and counsel clients regarding business, individual, fiduciary and post-mortem tax planning. His focus is on the behavioral aspects of implementing estate planning and planning techniques, and the quantitative aspects of advanced tax strategies. A frequent speaker and writer on tax and estate planning, Lou has spoken before numerous groups nationwide. Lou has authored more than 100 published articles on a broad range of tax and estate-planning subjects in legal, accounting, tax and estate journals and periodicals, and is co-author of the books, "Sorting Out Life's Complexities: What You Really Need to Know About Taxes, Wills, Trusts, Powers of Attorneys and Health Care Decisions" and "Illinois Estate Planning Forms and Commentary." Lou has a J.D. from Duke University School of Law with honors, a B.A. in math from Colgate University magna cum laude, and an M.B.A. in finance from University of Chicago, with honors. He has been an adjunct Professor of Law at Northwestern University, Kent College of Law, and DePaul College of Law. He is a Fellow and Regent of the American College of Trust and Estate Counsel (and former Illinois state chair).