Understanding Safe Withdrawal Rates: Mechanics, Uses, & Caveats
Date:
Monday, April 28, 2014
Location:
MAC 405 Washington Avenue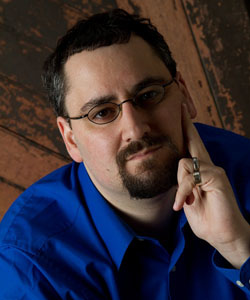 Registration Link:https://www.123signup.com/register?id=bkhnm
Topic: Understanding Safe Withdrawal Rates: Mechanics, Uses, & Caveats
About the Talk:
Determining a "safe" amount of retirement spending is an increasingly popular topic amongst financial planners, yet a great deal of confusion exists about the current state of research and how it should be applied. In this session, we will explore the problems with traditional linear projections, the impact of the sequence of returns on the ability to safely retire, the current state of research on safe withdrawal rates, and the uses and potential concerns of applying the research in client situations.
Speaker bio:
Mr. Michael E. Kitces, MSFS, MTAX, CFP®, CLU, ChFC, RHU, REBC, CASL, is a partner and the Director of Research for Pinnacle Advisory Group, a private wealth management firm located in Columbia, Maryland that oversees approximately $1 billion of client assets. In addition, he is the practitioner editor of the Journal of Financial Planning, and the publisher of the e-newsletter The Kitces Report and the popular financial planning industry blog Nerd's Eye View through his website www.Kitces.com , dedicated to advancing knowledge in financial planning. He is an active writer and editor across the industry, been featured in publications, and has co-authored numerous books.
He is also one of the recipients of the Financial Planning Association's "Heart of Financial Planning" awards. Michael is also a co-founder of NexGen, a community of the next generation of financial planners that aims to ensure the transference of wisdom, tradition, and integrity, from the pioneers of financial planning to the next generation of the profession.