Charitable giving
Date:
Monday, May 12, 2014
Location:
MAC 405 Washington Avenue
Speaker:
Larry Katzenstein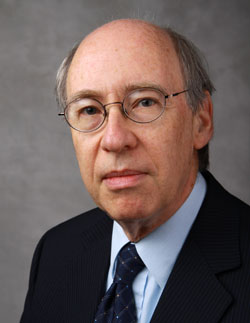 Registration Link: https://www.123signup.com/register?id=bkrgc
Topic: Charitable Giving
About the Talk: Planned Giving Primer – A Review of Basic Planned Giving Strategies and a Look at Current Developments.
Speaker bio:
Mr. Larry Katzenstein is a nationally known authority on estate planning and planned giving, and a frequent speaker around the country to professional groups. He divides his practice between representation of wealthy individuals in estate planning matters and serving as outside counsel to planned giving programs at charitable organizations nationwide. He has provided continuing legal education programs to Internal Revenue Service estate and gift tax attorneys. He appears annually on several American Law Institute estate planning programs, and has spoken at many other national tax institutes. Mr. Katzenstein has served as an adjunct professor at the Washington University School of Law where he has taught both estate and gift taxation and fiduciary income taxation. A former chair of the American bar Association Tax Section Fiduciary Income Tax Committee, he is active in several Tax Section and American College of Trust and Estate Counsel (ACTEC) charitable planning committees.
He is listed in Best Lawyers in America in the field of Trusts and Esates. He was named the st. Louis Non-Profit/Charities Lawyer of the Year in 2011 and the St. Louis Trusts and Estates Lawyer of the Year in 2010 and 2013. He was nationally ranked in the 2013, 2012, 2010 and 2009 editions of Chambers USA for Wealth Management.